Happy New Year and welcome to the first Sip & Stitch of 2023. Today we will be going over how to get started with machine embroidery. Maybe you got an embroidery machine for Christmas, or you bought one months or even years ago and still don't know where to start.
This LIVE Q & A session is a great place to get your questions answered and I will also be going over all of my favorite supplies that you will need while getting started with machine embroidery.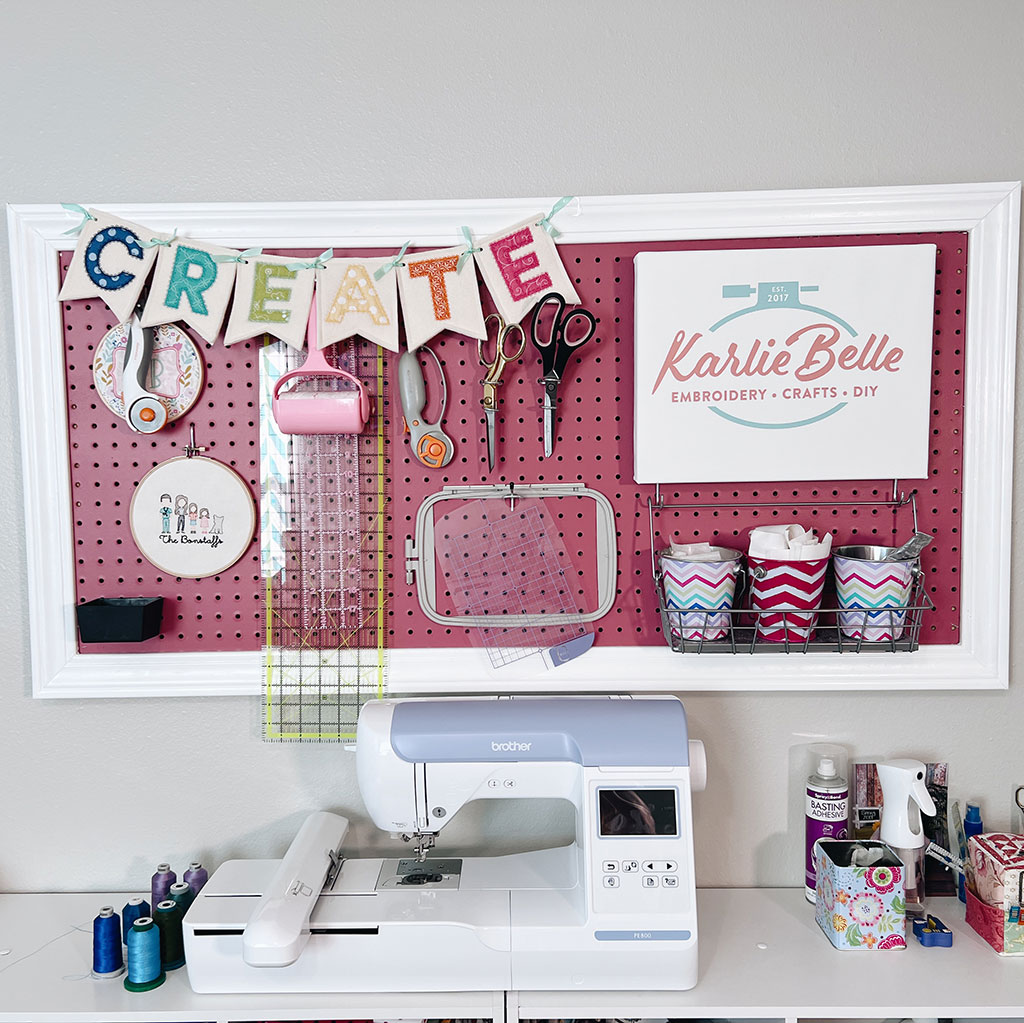 This post contains affiliate links and I will receive a small commission if you make a purchase after clicking on my link. All opinions are my own and I only promote products that I use and love.
Getting Started with Machine Embroidery Supplies:
 💻 Get on the From Start to Stitch Waitlist
❤️ Join my Creative Fabrica Fans Membership page
💌 Sign up for my E-mail Newsletter
🧵 Join my Facebook Group for discussion and help on machine embroidery and crafting with vinyl
You can checkout all of my previous Sip & Stitch projects here. I look forward to chatting with you the next time I am live. You can get info on all of my upcoming projects on the Sip & Stitch Homepage. I am live on my YouTube channel every other Friday night with a new tutorial 😁.
🌟🌟🌟 I now have a direct contact at Sewing Machines Plus if you have questions or are ready to purchase a new machine. Call Jean at 800-401-8151 Ext: 139 or email her at [email protected] Tell her Karlie Belle sent you 😘.
Thanks for stoping by!